Planning a Wedding and Buying a Cow

Never buy a cow without sampling the milk
My fiancee and I are in the process of planning our wedding and I've quickly discovered that despite being a $72 billion dollar industry, the wedding industry is in desperate need of common sense and innovation. DISCLOSURE: I'm a male and the presence of my genitalia pre-disposes my resentment of said industry.
To begin we have begun researching venues for our wedding.  Your starting points for this exercise are bridal magazines (unfortunately the pages are not stiff enough to slice your wrists) or The Knot (it's like the ESPN.com of weddings — you go elsewhere for further details/opinions, but you always start there.)  The Knot lists all wedding venues for a particular city and once you find a venue you're interested in, you go to their website for 3 reasons: photos of the venue, pricing, and contact information.  Now I understand why venues don't necessarily post pricing information online and generally I had no issues finding contact information.  Finding photos of venues however was an absolute terror.  I ran into 2 issues.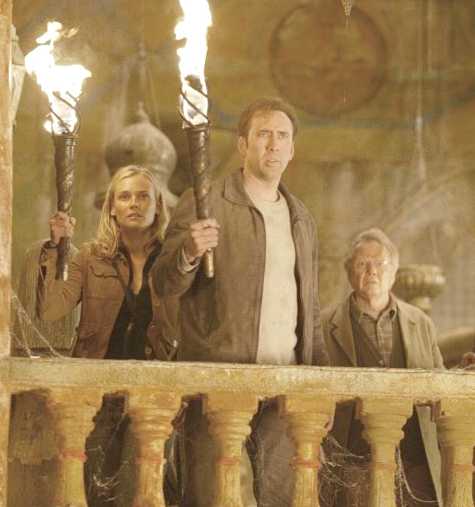 1.  A Minotaur and Templar Knights guard the venue photos
You could be an archaeologist with a secret alien map etched onto the back of Moses' tablets, and you'd still have trouble finding a venue's photo gallery within their deep labyrinth of links and menus.  This was a common issue with the large hotel chains, where I understand weddings are not their primary business but, when I click the "weddings/events" link, I expect a wedding-specific photo gallery within a click or two away.  Instead I'm led to a page that says "Yep. We do weddings here."  Any photos I do find are horrific, which leads to the next issue…
2.  Have nose.  Call me?
Here are 3 different wedding venue website, and 3 photos I found that they use to represent their space.  Now these weren't their only photos, but this is pretty representative of their collection
You know how helpful these are in picking a venue?  As helpful as this would be if you're searching for a mate online
 
"No no, those other photos help set the tone, emotional atmosphere, etc."
…And the nose shot gives you a sense for his curiosity and inquisitive nature.
I'll take some cheese with my wine
I don't want to simply be the griping groom, so here are 3 ideas I have for wedding service companies…
Your venue is your product.  Showcase it.  All I need are high quality photos of the venue.  I don't care about your history and I don't need your dentist-office-music-stream crashing my browser.  Plenty of other industries have realized the importance of aesthetically pleasing design — yet an industry that relies solely on aesthetics, clearly hasn't
Pinterest It.  Have never seen anything catch on so quickly with females in the tech world than Pinterest has in the past several months.  Now imagine a wedding services website (whether it be a specific vendor, Knot-like portal, or individual wedding planner) that allowed me to quickly view & discover vendors in the simple and gorgeous way Pinterest lets its users create pin boards.  Want to find a flower vendor?  Filter to flowers and all (or exclusive) flower vendors are displayed on the pinboard for me to choose.  Dresses?  Same.  Brides?  Ok, too far…
Let me see my wedding.  Today.  There are now websites and apps, where I can use photos of my home and preview how a piece furniture will look like in my home before I buy it, or how a certain color of paint will look on my wall in a particular room.  Why can't we "weddify" this?  Why can't a venue allow you to 'preview' your wedding by selecting picking/choosing things like table cloth colors, chair types, flowers etc.  They work with many of the same vendors over and over, for hundreds of weddings - there's no shortage of photos (data in this case) that can be used to create this feature.
Now obviously, these things are far departure from how the industry is now, and many will argue why invest thousands when the industry is raking in billions as is. Well, rapid growth leads more individuals/companies to enter in search of their slice of a growing pie. As more and more vendors crowd the Knot.com and fill the pages of Bride magazine - they're going to need ways to differentiate themselves.
In the wedding industry, I'm not able to "sample the milk" before "buying the cow". But at least try to show me the teats.
1 Notes/ Hide
standingonanemptystage likes this
1fortyplus posted this